BSVP Green Labs Competition Announcement of Results
The British Society of Veterinary Pathology (BSVP)
This year, inspired by VetSustain, My Green Labs and the many green laboratory initiatives now active in the UK The British Society of Veterinary Pathologists (BSVP) decided to hold our own Green Lab Competition. With a grand prize of £500 and £250 for the runner-up we hoped to encourage and celebrate veterinary pathology laboratories undertaking sustainability initiatives. By showcasing these projects we could share ideas and provide inspiration as to how pathology labs can become more sustainable.
Entrants were encouraged to submit a project that contributed to workplace sustainability. Whilst projects that focused on laboratory specific materials or procedures were welcomed the competition was not limited to these areas as the aim was to encourage labs to see the broad scope of sustainability in our society, be it supporting biodiversity in a wildlife garden or the promotion of active travel.
We are very pleased to announce the winners of the inaugural BSVP Green Lab Competition. There were two high quality entries, and it was a difficult choice for the judging panel of Anthony Chadwick, founder of the WebinarVet, Jade Urquhart-Gilmore of VetSustain and Laura Setyo of the BSVP Committee.
Our first prize goes to 'NationWide Laboratories Water Awareness Initiative' conducted by Sandra Dawson, Alison Lee, Alina Zheleznyakova and Alan Garnett. This project targeted the theme of saving water and raising awareness of the importance of water and water saving. The team researched water use throughout the laboratory, infrastructure was checked for leaks and potential targets for water saving measures identified.
Introducing their project the Nationwide team wrote: 'Water is an essential resource and is used in large amounts within our lab. Tap water it is used for cleaning equipment, handwashing and as part of various diagnostic procedures. It is also used in the kitchen (drinking, making tea/coffee, washing dishes etc) and in the bathrooms (handwashing, flushing toilets). ...We believe this essential resource should be used with care and efforts made to minimise waste.'
The team's analysis identified areas where water could potentially be saved but also found substantial obstacles to implementation including building design and water pressure. Despite this changes were made where possible (e.g. water displacement bags fitted to lavatory cisterns). From the information gleaned by their project the team highlighted areas for investment in the lab.
'While this would be beyond the scope of the prize money, we also hope to eventually: Install dual flush (newer water-saving) toilets to replace the older models with level hands Install modern taps in all sinks with built-in aerators specialised for low-pressure water systems and install "self closing taps" (taps that cut out automatically) in the bathrooms.'
Acknowledging the importance of behaviour as an obstacle to implementing many changes related to sustainability in the workplace, the team undertook a programme to raise awareness of the importance of water - publishing articles in the monthly internal newsletter, including an entire newsletter dedicated to this issue for World Water Day on the 22nd March 2023, and fundraising for the water and sanitation charity Toilet Twinning https://www.toilettwinning.org).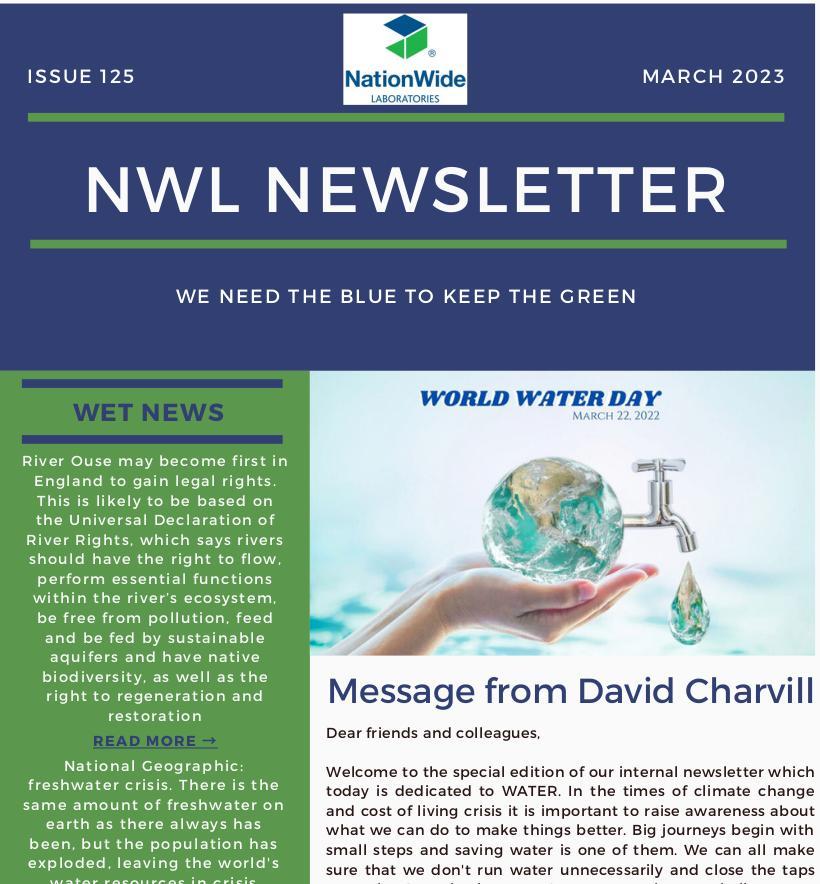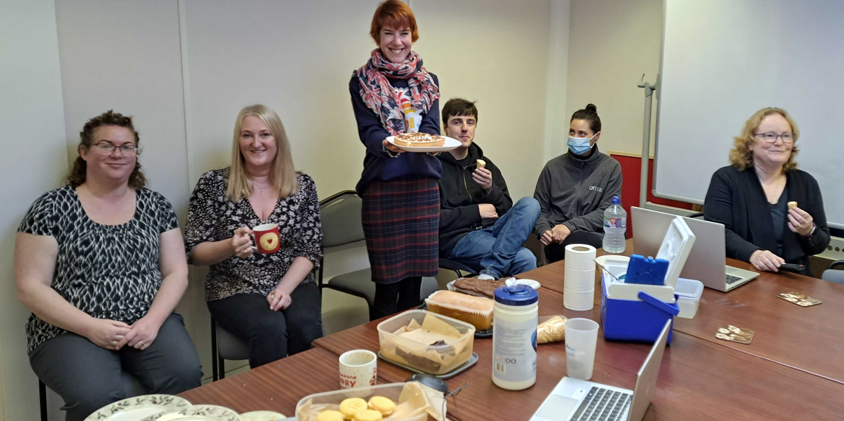 The enthusiasm and scope of the NationWide project impressed the judges:- 'this project showed team involvement, understanding of the possible limitations and consideration for changing team behaviour. We appreciated that they had challenged not only their own water usage but worked to deliver better sanitation and clean water in developing countries. This showed an appreciation of the bigger picture and fed into the UN sustainable development goal: clean water and sanitation.'

Second prize was awarded to Dr. Rachel Garty and Catharine Hinks from the Royal Veterinary College for their project 'Replacing plastic cassette lids with metal alternatives for histology processing' . The replacement of single use, disposable plastic histology cassette lids with a metal alternative, aimed to reduce plastic waste in the lab. This project involved research into alternatives, and good teamwork to manage laboratory team engagement. The team leaders' commented:- 'So far the project has been a success, the plastic waste has been reduced, cleaning of the lids has been implemented into the daily routine of the histology lab, and staff have been excited to try to reduce our environmental impact'.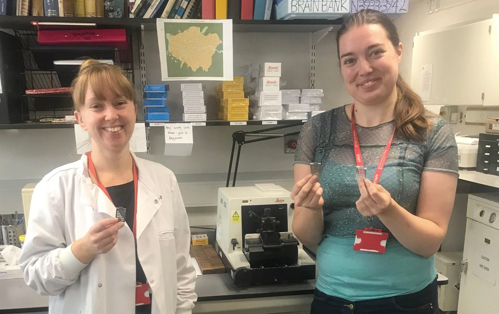 BSVP President, Dr. Kate Hughes, said: 'Improving sustainability and exploring and embracing more environmentally friendly working protocols is something that all pathology teams need to consider. By holding this competition, the BSVP aims are two-fold. Firstly, we want to celebrate our colleagues who are confronting the challenges and innovating now, and secondly we would like to encourage and foster conversations regarding sustainability, so that pathologists, and laboratory professionals can learn from each other, share ideas, and celebrate each other's successes.'
The BSVP Green Team would like to thank both teams for their entries, their enthusiasm and for doing their bit in the workplace to promote sustainability. We thank our wonderful judging panel for their careful consideration of the entries and their valuable comments. We also give a big thank you to BSVP President Kate Hughes and the BSVP Committee for their ongoing support for sustainability in veterinary pathology.
After the success of this year's event and feedback from members we are very pleased to announce that our Green Labs Competition for BSVP member labs will run again in 2025.