Case Study: Malthouse Veterinary Group. Quality Independent (sustainable?) Care
Natalie Morris
When I first took on Malthouse Veterinary Group in 2017 at the (in hindsight) scarily young age of 27, sustainability was far from my mind. My main goals were:
Don't bankrupt the business

Improve our standard of care

Try not to have a mental breakdown in the process
I quickly created the motto 'Quality Independent Care' and this is something that has driven me forwards with change and improvement of the business ever since. An excellent GP pet service is all very well when the planet is on fire though, and as the years went on sustainability became a more pressing issue for me as a business owner. My confidence as a business owner has also grown exponentially, allowing me to drive some of my beliefs forward and implement them more effectively. I've broken our changes down into how much effort and investment they took (from both staff and the business), they weren't necessarily in this order but should provide a useful incremental checklist for other practices.
Starting Small
Sustainable toileting - Changing to 'Who Gives a Crap'. As well as the company's website, they are also readily available from IMS Euro.

Medication dispensing - IMS have a great range of recycled consumables. We try to use cardboard boxes for dispensing where possible, alongside recycled dispensing bags.

Changes in Theatre - Some of the easier changes were switching back to material drapes where clinically appropriate and using material scrub hats from All Scrubbed Up. To reduce water we have switched to Sterilium for hand scrubbing.

Tea Time - We have recently started using a local milk delivery service for the copious amounts of tea and coffee we consume. There isn't a demand with current staff members but including plant based milk to our offered refreshments would be a consideration for the future.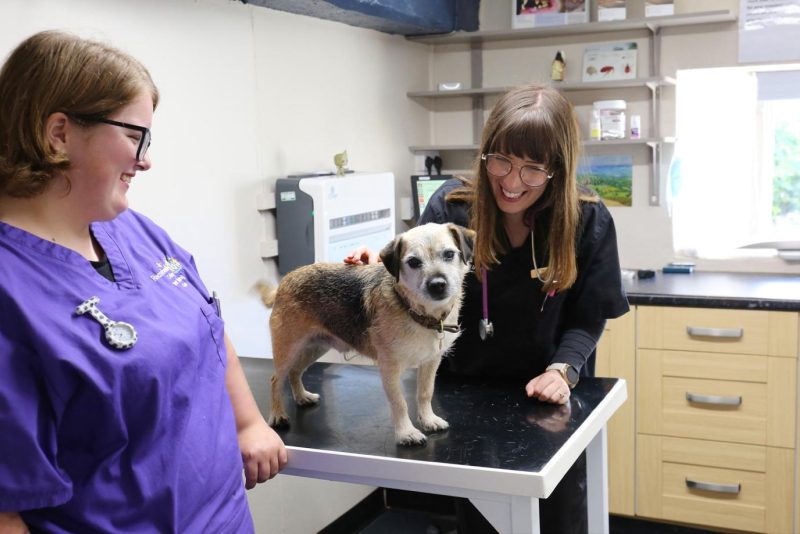 Photo Credit: Natalie Morris
Getting Bigger
Social sustainability - This is very important to us as an employer, which is why we became a Living Wage Employer last year. Veterinary support staff can be notoriously underpaid whilst holding crucial roles, which is why we are proud to pay our staff at least the Real Living Wage (most sit very comfortably above this).
Recycling – This takes time to implement and enforce but we have a reasonably good system at present. We use our current waste disposal service (ASH) for hard plastics, cardboard, tins and glass and have recently bought a large Terracycle box for soft plastics.
Oxygen - We have an Oxygen Concentrator, it's a great system from Burtons that is in-built into our anaesthetic machine. There are back up O2 canisters,in the event of a power cut, but I don't think we've had to replace them once. As well as being more environmentally conscious, this is a great financial investment too.
Reducing Paper - This is a big issue in veterinary practices. We use recycled paper but the ultimate goal is to reduce paper overall, which is why we sourced a tablet from our Practice Management System a couple of years ago to use electronic consent forms. We also now send as many bills and estimates electronically as possible instead of printing them.
Anaesthetic Gas - To reduce anaesthetic gas we now use a Circle breathing system where clinically appropriate. This involved team training and though it has taken time to build confidence, we are mostly there. I have also started using more ketamine boluses intraoperatively to further reduce gaseous anaesthesia giving great analgesic and safety benefits too.
Energy - The company switched to Bulb Electricity in 2018 which certainly claimed to have good green credentials. When our contract is next up I will use Ethical Consumer as a guide to picking our next supplier. We are also currently in the process of looking into solar panels for the building.
Pet food - After switching my own two dogs to Yora, it seemed like a great change to get the practice stocked up too. We now have a full range of insect based pet food, giving a fantastic environmentally conscious choice for our clients.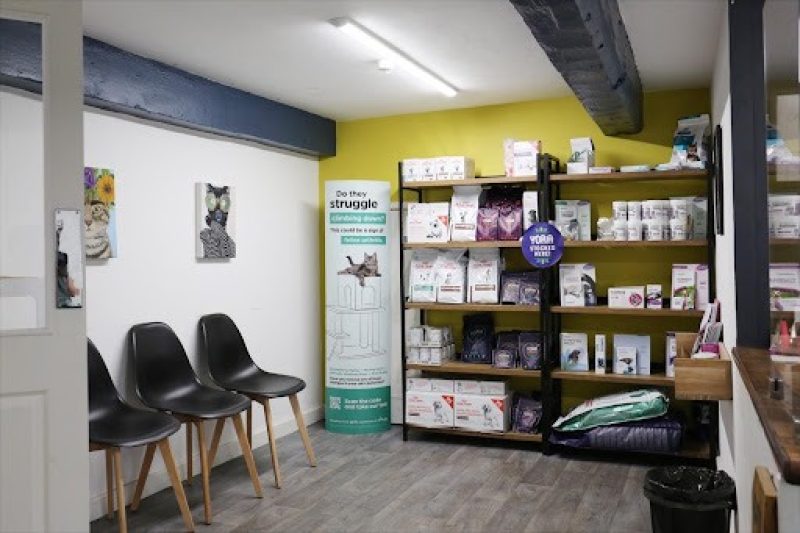 Photo Credit: Natalie Morris