Ecosia and Climate Activism in the Veterinary Profession
By Niamh Kinch
As the student representative for the Sustainability and Social Responsibility committee at Edinburgh Vet School, and university Sustainability Champion since 2018, I am passionate about improving not only animal health, but also this planet we live on and the lives of the people on it.
I joined the 'Edinburgh On Ecosia' campaign in 2018 as I was keen to be part of the movement to make Ecosia - the internet search engine that uses the profit it makes through advertising to finance tree-planting projects worldwide - the default search engine for The University of Edinburgh.

Ecosia - the world's greenest search engine
Ecosia is the world's largest not-for-profit search engine, and was founded by Christian Kroll in 2009. It has planted more than 135 million trees across 30 countries worldwide. In 2014 Ecosia was accredited as a B Corporation and in 2017 it built the first of its four solar plants to ensure it is 100% renewable, reaching 200% renewable (therefore carbon negative) in July 2020. In 2018, Ecosia gave away its shares to the Purpose Foundation, to ensure that it can never be sold and that no-one, including the founder, can profit or receive dividends from the company.
I discovered Ecosia via social media, and found out that for around every 45 searches, Ecosia plants a tree. I remember thinking that if a University as big as Edinburgh University was to switch to Ecosia, the number of searches made by students and staff and therefore trees planted would be huge! So I found the campaign group and got stuck in.
New goals
My first year of vet school was extremely tough: to this day I still feel it was the hardest year (to all the first year vet students reading this - we see you, we're proud of you and you will be amazing vets one day!). That year I remember feeling overwhelmed one day, but eventually feeling a sense of solace in setting myself an additional, tangible goal for sustainability - to get through vet school, one way or the other, but also, by the end of these long 5 years, to get the university to make their main search engine Ecosia. It gave me hope and a renewed sense of purpose.
A long 4 years later, with a lot of networking, social media advertising, campaigning, talks with IT and the amazing team we have at Edinburgh on Ecosia, this September we finally did it. Ecosia is now the search engine for The University of Edinburgh. It took a whole community of amazing people to make this happen and I couldn't be more grateful to have worked with them - so allow me a moment to thank everyone who was part of our Edinburgh on Ecosia team!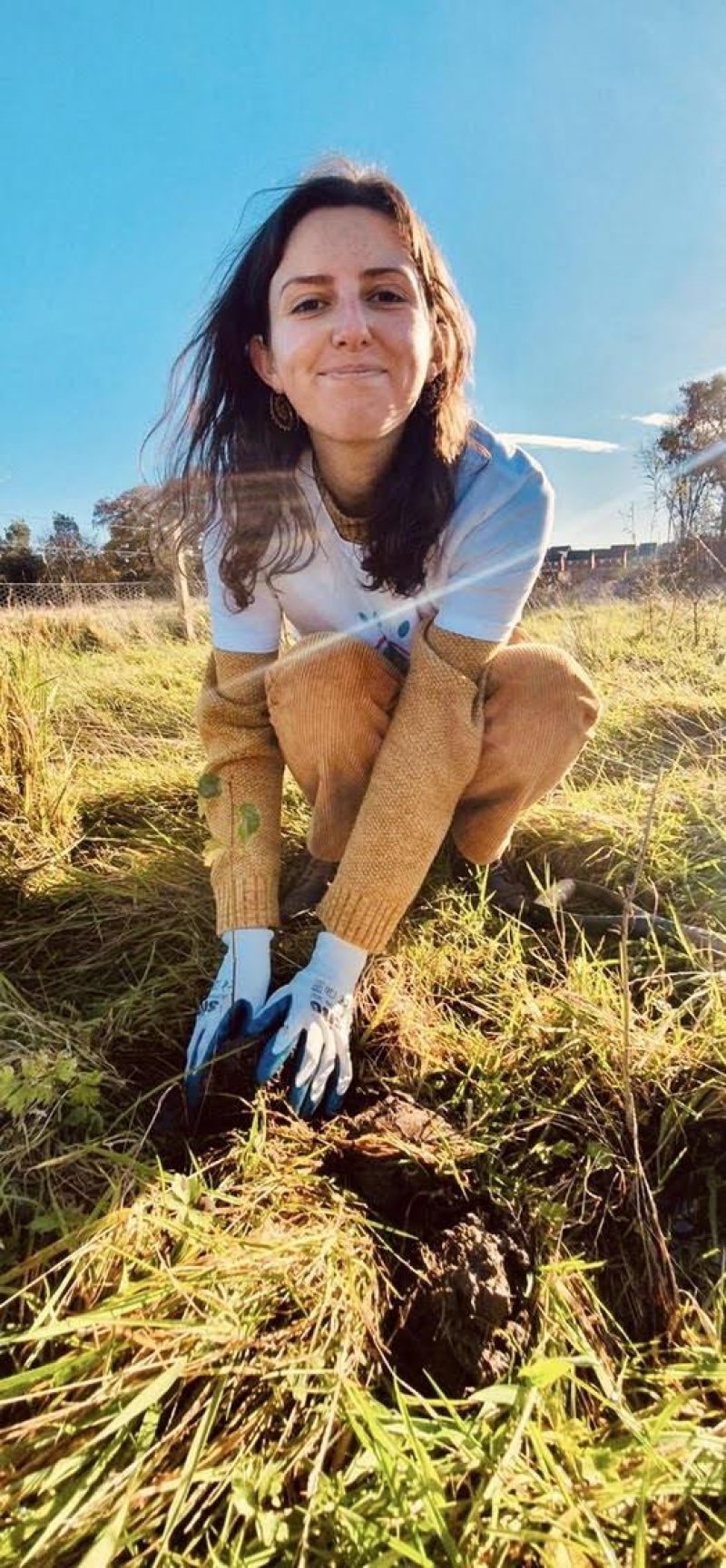 Tree planting with Ecosia for COP26. Photo Credit: Niamh Kinch
Planting trees with Ecosia
I love nature, especially trees: everything about them brings me peace, and reflecting on that now I think I just wanted to be part of the Ecosia on Campus movement because I wanted to share with others the peace that trees bring me. It's been a rough couple years for us all to say the least and that's why I was so happy to be able to attend a tree planting event with Ecosia in Edinburgh on the 4th November. We planted 500 native trees at Hunters hall park in Edinburgh that day and I look forward to watching them grow and benefit the local community.
"Planting trees gives me hope. It brings me hope to know that future generations will benefit from these trees, connect with nature and learn to protect them and the rest of the land we and others live on."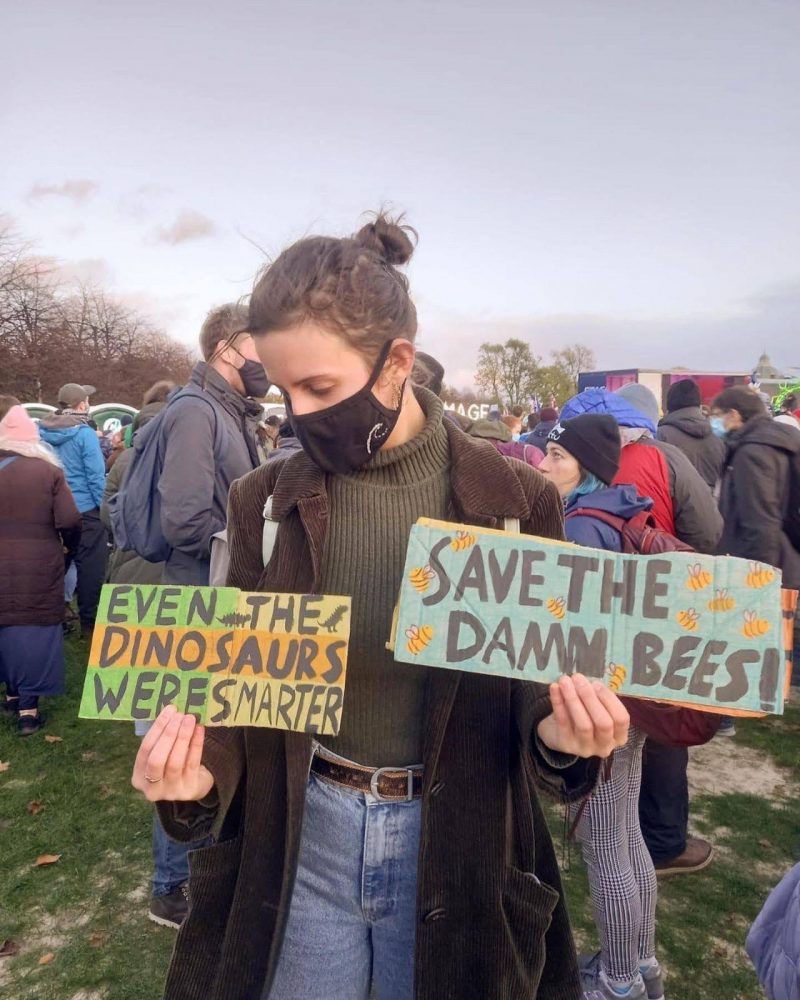 Photo Credit: Niamh Kinch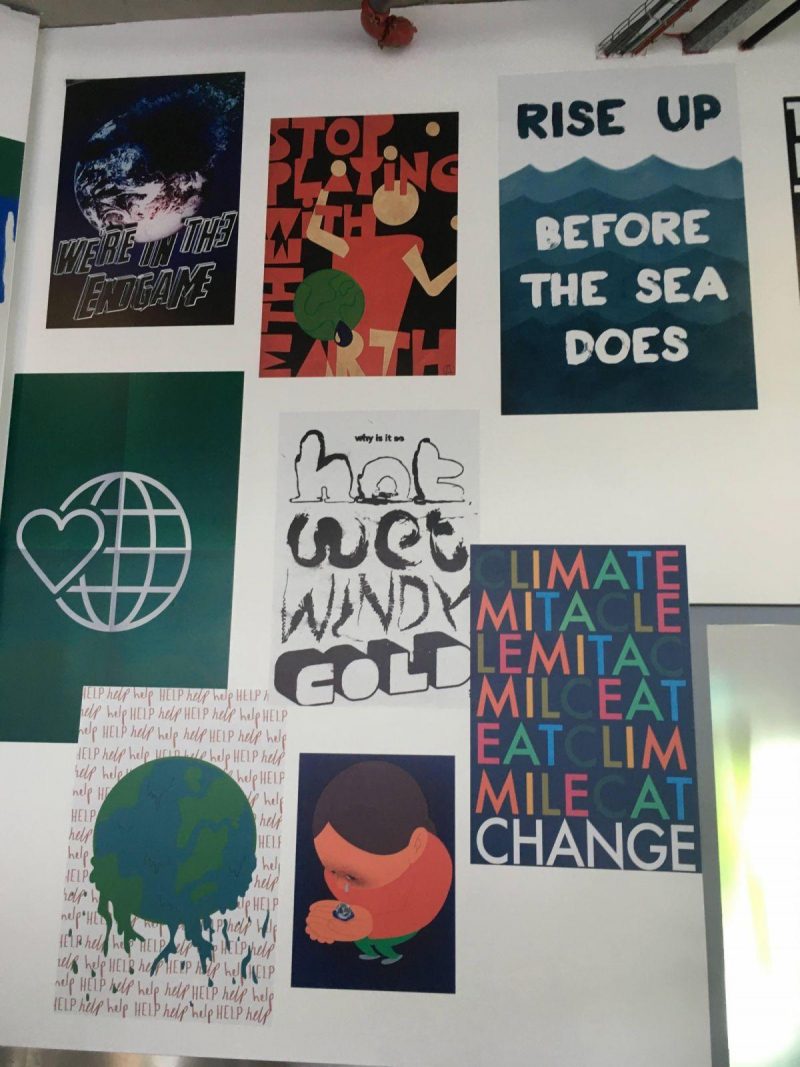 Photo Credit: Niamh Kinch
Ecosia at COP26
I was invited by Ecosia to attend their event with Patagonia at COP26 on Saturday the 6th November on 'Mobilising systems change for a regenerative future'. It was such a privilege to listen to four amazing, powerful women speak on topics from food safety injustice, making the connection between our food and the people that produce it,to the importance of grassroot organisations, feminist solutions to the climate crisis and the ripple effect of tree planting by local communities for local communities. I plan on using that privilege to continue to be part of climate activism movements and seeing what further action I can get involved with from all I learned.
After the talk we went to the protest rally where I met my friend and Vet Sustain Champion coordinator Fran Haddock: we talked about the important and urgent role the veterinary profession plays in the climate crisis such as advising farmers on sustainable farming practices, accessibility in the profession and taking action on biodiversity loss. We shared our hopes for a sustainable and accessible veterinary profession and I hope more veterinary professionals get involved in taking action - there are so many different ways to do so and an abundance of information out there on how.
Afterwards we listened to speeches from climate activists: it was a privilege to be able to listen to speakers like Vanessa Nakate and author of the amazing new book 'A Bigger Picture'. Giving space to listen to those from marginalised groups who have already been facing the worst effects of the climate crisis is not only the right thing to do but something we must do if we are to all get through this.
Despite my disappointment in the outcome of COP26, one of the chants at the rally 'The people, united, will never be defeated' reminds me that change is not passive and taking collective action on climate justice through community mobilisation can and does make a difference.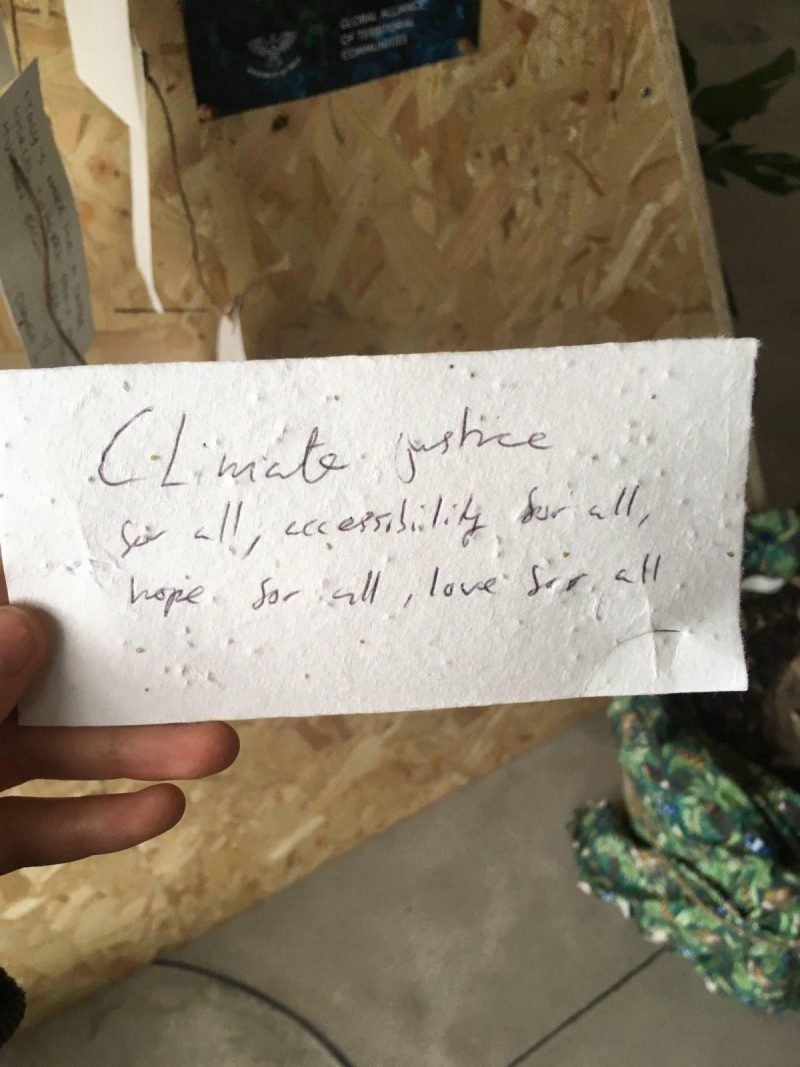 Photo Credit: Niamh Kinch