Meet Yimesgen: Founder of Beyond Student for Change
"With passion and dedication we can leave a legacy of a better veterinary profession for future generations."
Yimesgen Tarekegn
Hi! Please tell us who you are and what you do
My name is Yimesgen Tarekegn. I'm a DVM graduate student at Jimma University College of agriculture and veterinary medicine, Ethiopia. I have an initiative with my friends called 'Beyond Student for Change', an initiative to change veterinary medicine in Ethiopia, and set an example for students with a shared vision to have a positive impact on our country and our planet.
Please briefly describe your current role and professional interests?
Currently, I'm working on the 'Beyond Student for Change' initiative for the next generation of vets. My main interest is advancing veterinary practice and "one health". Therefore, I spend most of my time writing about veterinary practice and one health using Facebook, YouTube and Telegram (channels One Health, Young Vet, EthioVeterinarian and Student One Health Club).
What does a typical day look like for you?
I think days are gifts to do what we dream to achieve. I use them to try and bring about change in our profession.
What is your favourite part of the job?
I love my job, particularly setting an example for others and empowering my friends to be better than me! For me, writing has been the best way to take action to advance veterinary practice and promote a one health approach for our planet.
"I feel more passionately about it [one health] than anything I have ever experienced, so spreading the word and connecting with like-minded people along with taking personal action seems the most appropriate way to create ripples and create accountability for my own impacts."
I love that I work with many people who share my purpose from different professions, and I find huge motivation and encouragement in the potential we have to improve veterinary practice in Ethiopia through our initiative.
What is the most challenging part of your job?
I started the initiative 'Beyond Student for Change' as a student, which has been a challenging starting point for advancing veterinary practice – a profession I had not yet entered! But that never stopped me.
Do you have any tips for achieving a good work-life balance?
I remember getting the chance to transfer from studying biology to study veterinary medicine. Most of my lecturers advised me to shift to another course, and I'm pleased I didn't follow their advice and my veterinary degree has given me a voice. I believe that regardless of your academic rank or grades at college, it is your actions that can make a difference. With passion and dedication we can leave a legacy of a better veterinary profession for future generations.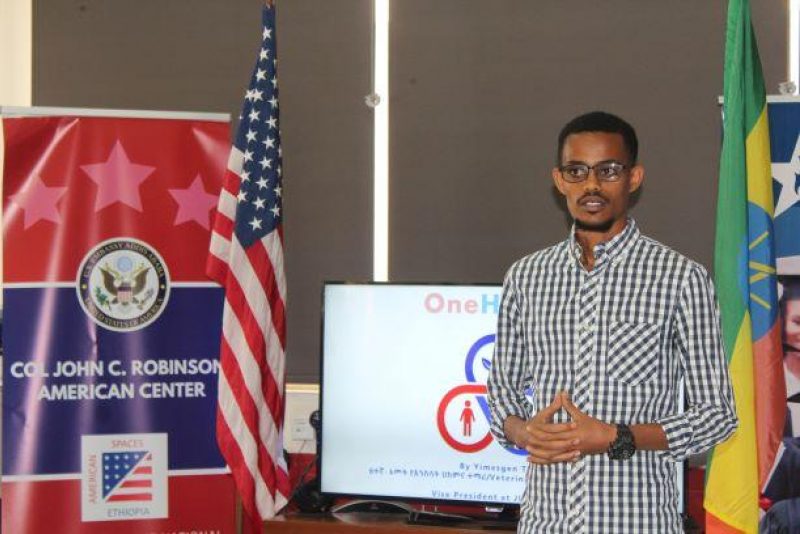 How do veterinary professionals currently help to drive sustainability?
Veterinary professionals practice sustainability in their day to day work, from promoting animal welfare to the one health approach. With our knowledge and training, we are well placed to practice and champion sustainability. Our initiative 'Beyond Student for Change' aims to embed sustainability principles in to the veterinary curriculum at student-level, making it easier for the next generation of vets to drive sustainability.
What do you feel are the major opportunities to drive sustainability in the veterinary sector?
I believe the opportunity to drive sustainability exists in all professions. Such practices are essential for our planet to survive, and are possible if we understand what is needed and are willing to take action in our day-to-day activities - understanding the benefit they will have for all of us on this planet.
"When we join this profession, we have numerous opportunities as vets to drive sustainability from food safety and security, to antimicrobial drug resistance and combating the most challenging zoonotic diseases - and make our crucial impact."
What are your top tips for veterinary professionals wishing to take the first steps to drive sustainability in their roles?
Knowing the real situation that our planet is facing from the lack of sustainable practices is very fundamental - then through passion, dedication and hard work, we must take action and most importantly not wait to see others to start it, or do it. This will make the veterinary profession exemplary.
"Sustainability needs change-makers, rather than people to wait for others to do it. Start your journey and practice sustainability in your every activity."

If you could wave a magic wand and make one improvement to drive the sustainability impact of the veterinary profession, what would it be?
My magic solution would be synergy between all of us, filling the gaps to make effective change, to see a sustainable and prosperous planet.