'What does Sustainability Look Like in Your Country?'
The Commonwealth Veterinary Association Sustainability Essay Competition
Hannah Davies
During July this year, the Commonwealth Veterinary Association (CVA) offered the opportunity for all veterinary students in the Commonwealth to enter their sustainability essay competition. Students were asked to write a 1000-word essay exploring the question 'what does sustainability look like in your country'.
After receiving entries from students from many countries within the Commonwealth the CVA shortlisted 12 essays for final judging. Vet Sustain were given the privilege of reading and scoring these final 12 essays based on the quality of the writing, how well they had answered the question, how well they brought the issue to life and whether the essay was illuminating, compelling and motivating.
The winning essay was submitted by Dr. Preeti a Masters in Veterinary Science final year veterinary student from Guru Angad Dev Veterinary and Animal Sciences University in Ludhiana, India. Dr. Preeti explored some vital veterinary sustainability topics including animal health and welfare, sustainable agriculture, wildlife conservation, control of zoonotic disease and education. The judges felt that Preeti's essay provided a clear definition of sustainability, followed a clear and logical structure and provided tangible examples of initiatives championing each of these within India, their country of residence.

'India is home to several endangered species and diverse ecosystems, making wildlife conservation a crucial component of veterinary sustainability. Protecting wildlife habitats, preventing human-wildlife conflicts, and rehabilitating injured or orphaned animals are vital initiatives. Example: Project Tiger; Launched in 1973, Project Tiger is a significant wildlife conservation initiative. It aims to protect the endangered Bengal tiger and its habitats across India by establishing tiger reserves, improving wildlife corridors, and fostering community participation in conservation efforts.'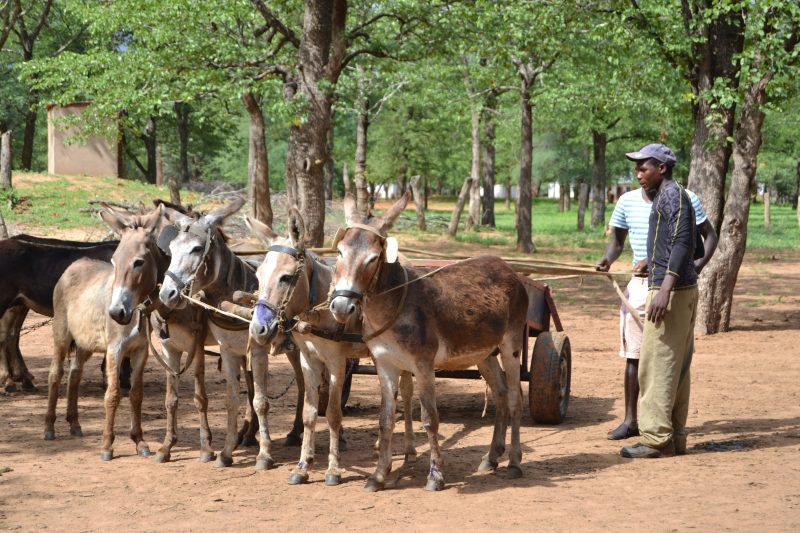 Alongside the winning essay, two further submissions from India received joint second prize, as well as regional prizes which were awarded to the highest scoring essay submission from each Commonwealth region; West Africa, East Africa Australasia/Oceania, UK/Mediterranean and the Caribbean.

Hannah Davies, Vet Sustain's Technical Content Lead and one of the judges for the competition said:
'I thoroughly enjoyed reading these essays and was impressed with the broad range of topics discussed. As I read each submission from different countries within the Commonwealth I was reminded that we are all facing so many shared sustainability challenges. This really brought home the importance of the work that the Commonwealth Veterinary Association and Vet Sustain are doing to bring people together, create networks, raise awareness and provide support for those championing sustainability in the veterinary profession'.
The Commonwealth Veterinary Association is a grass roots organisation whose mission is to 'promote the veterinary profession within the Commonwealth by encouraging the highest professional standards of education, ethics and service in order to advance animal health, productivity and welfare so as to improve the quality of life of all its peoples'. Further information can be found on their website: https://www.commonwealthvetassoc.com/.