Sustainability in Practice: Practical Top Tips
SPVS-VMG Congress May 2022 Workshop with Zoë Halfacree, David Black & Ed Bailey
Alice Moore
There aren't many CPD events that I would cheerfully give up my Saturday afternoon for, but Vet Sustain's workshop at SPVS-VMG Congress last month was certainly worth the sacrifice. Titled 'Sustainability in Practice: Practical Top Tips', the session was led by Zoë Halfacree, David Black and Ed Bailey and attended by a range of veterinary professionals from different sectors of the industry.
David kicked off proceedings with an overview of Vet Sustain's mission statement, work achieved to date and future goals and ambitions. It wasn't the first time I'd engaged with Vet Sustain, but nevertheless I found this part of the session really helpful in focussing our minds on the task at hand. Thinking about sustainability can feel completely overwhelming, and there were certainly a few echoes of 'doomism' from some to start, but when we broke it down into six key goals we found that meaningful change started to feel much more achievable.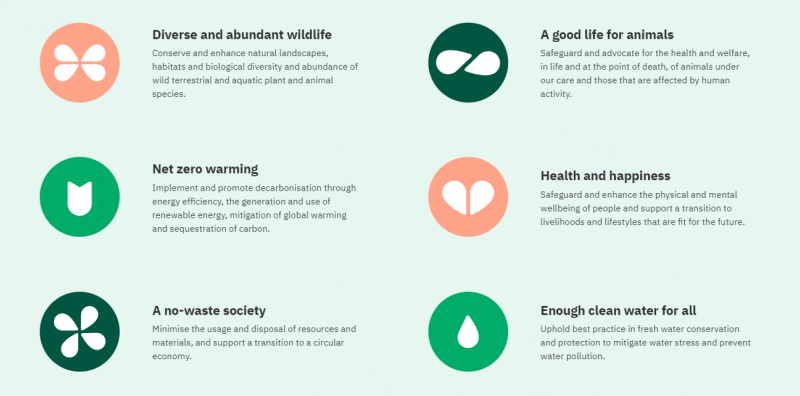 With the doom & gloomers successfully on-boarded, we set about understanding the role of veterinary professionals as sustainability advocates within society. Veterinary professionals are global citizens just like everybody else, and with that comes a responsibility to help protect our future. Not only that, Ed explained how our unique position sitting at the interface between animal, human and environmental health, means that we have an opinion that really counts. As professionals skilled at communicating science in a way that is understandable and applicable to the general public, our voices can be used as powerful bridge builders between academia and action. We have the ability and opportunity to influence our practices and communities through our personal and professional choices, every day.
So how do we navigate the fine line between inspiration and alienation? How do we convert good intentions into meaningful actions? For those of us that fall into the 'painfully aware' camp, the apparent ambivalence of others can feel utterly infuriating. As part of our discussion, Ed shared the following quote from Lerzmann's Enivronmental Melancholia:
'Perceived apathy may in fact be a compound of mourning, ambivalence, anxiety, powerlessness and guilt'.
As a group we recognised that anger and frustration are rarely the precursors to a helpful conversation, and that patience, understanding and encouragement are essential in achieving successful advocacy. We should lead by example, not by dictation, and in order to succeed in this we must tell a compelling story, founded on strong beliefs in our own actions.

Having nailed down the blueprint for our metaphorical bridge, our next challenge was figuring out what needed to be on the other side of it. It was at this point that Zoë stepped in to lead us through the 'Greener Veterinary Practice Checklist'.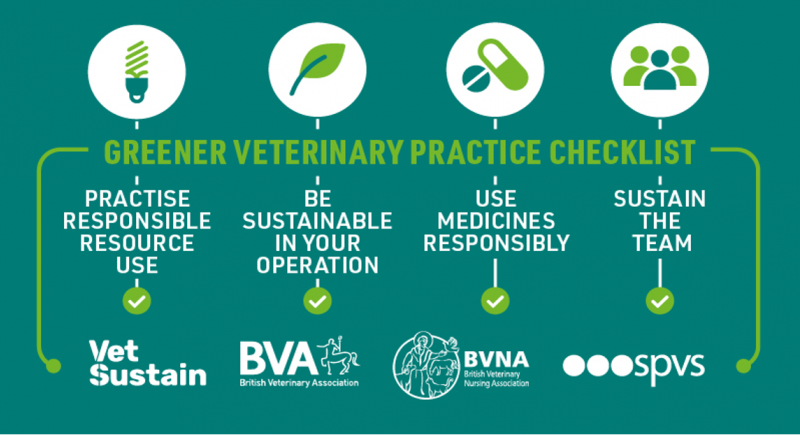 We took deeper dives into several key topics including anaesthesia, procurement, waste disposal and the use of single-use plastics. The practices represented by the delegates in attendance were all at different stages of their journey towards sustainability, but Zoë's presentation remained relevant and instructive for us all. Her practical top tips included eliminating reliance on N20 for intraoperative analgesia, using bioplastic PPE, creating 'bee-friendly' practice gardens and switching to reusable sharps bins. It is clear that there is an abundance of research already available, from both the veterinary and human healthcare sectors, which gives us the evidence we need to make informed choices about sustainability without compromising standard of care – it doesn't have to be a trade-off.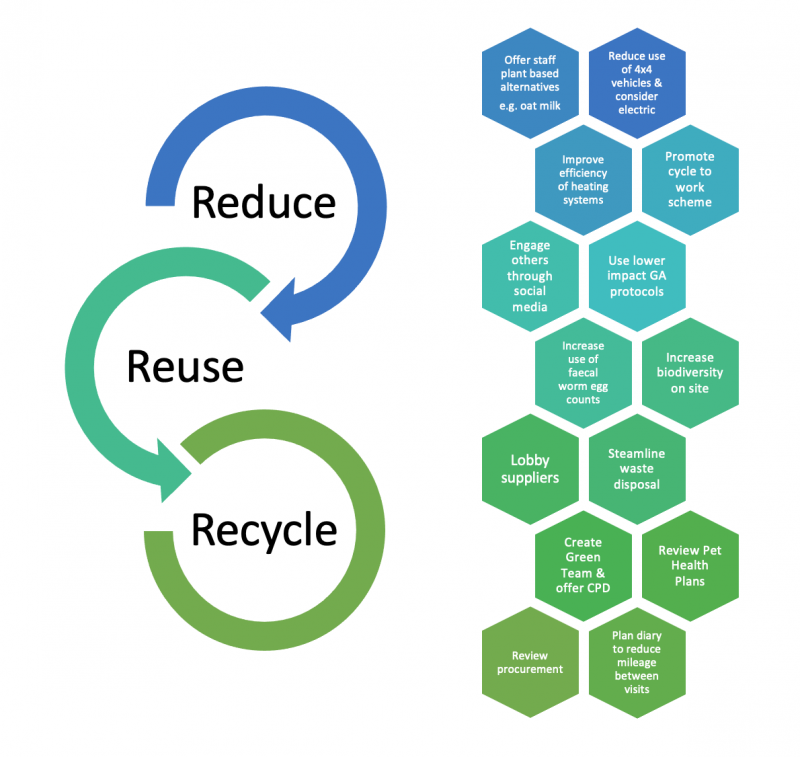 Above are some of the ideas that our group discussed during the session, but there are plenty of other steps you can take to improve your practice's sustainability. Vet Sustain's website is a great place to start if you're looking for useful resources.
Having spent some time looking at the practicalities of sustainability in practice, we circled back to the social and behavioural aspects of tackling climate change. After all, we are not 'just' killing the planet, we're killing ourselves. So surely human behaviours should be our focus?
"What we need to limit global warming to 1.5 degrees is a deep alteration of attitudes, norms, incentives and politics"- Overland & Sovacool, 2020
Alas, Zoë told us that only 0.12% of all research funding related to climate change has been allocated to social sciences. But, she urged us, that doesn't mean we can't make a start by using what we know already. Veterinary teams are made up of intelligent and passionate individuals, many of whom are already making significant changes within their personal lives to reduce their impact on the environment. Business leaders have the opportunity to support these team members to work together to make positive changes within the workplace, by creating a practice 'Green Team' for example.
Outside of the workforce, our engagement with local famers, charities, councils and schools can be just as impactful. David closed the session by telling us about Vet Sustain's Food and Farming Working Group. Despite being the focus of several, arguably misguided, activist campaigns, many members of the UK's agricultural sector are already fierce advocates of sustainability. Vet Sustain recognise the importance of forming strong collaborative relationships between veterinary professionals and farming communities, and have been generating a series of sustainable farming case studies from both the UK and New Zealand. In addition, Vet Sustain will be launching their new sustainable agriculture training course for vets later in the year.
I left this session feeling inspired by the amazing work that Vet Sustain and others continue to do, immensely proud of what my practice has already achieved and encouraged by the sense of hopeful optimism amongst the group by the end of our discussions. For me, the real value of these conversations lies within the connections we can make with other like-minded individuals; to share our ideas, to trouble shoot our challenges and to celebrate our successes. Thank you to Zoë, Ed & David for being our enablers.